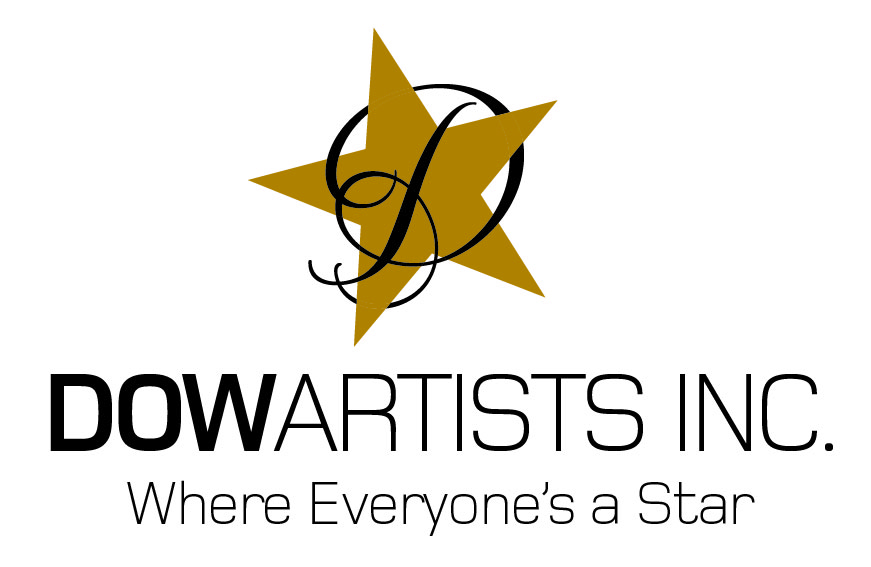 Pat Surface - lead singer of the acclaimed band, American Pie - performs the radio hits from the 50s, 60s, and 70s - a tribute to the popular songs and iconic artists of that era.
Pat's voice is so outstanding - rich, mellow, and beautiful. Our members here love him. He has been a regular performer for 5 seasons now in our dining and outdoor venues. Members also book him for a private parties at our Fireside Room, beach venue, and house concerts. Pat is most impressive with his musical talent, his interaction with the guests, and a selection of songs our membership know and love.
~ Bonita Bay Country Club, Bonita Springs, FL
Our company, Spiritwood Music, is a registered record label that licenses all the classic music we play, and a corporation that carries liability insurance to indemnify the venues we perform in.
---
Listen To A Sample Of Pat's Music
King Of The Road - Sounds Of Silence - Feeling Groovy - Peaceful Easy Feeling - If You Could Read My Mind - Homeward Bound - Horse With No Name - Can't Help Falling In Love - It Doesn't Matter Anymore - What A Wonderful World
---
A short video of Pat is at the bottom of the page after 'Comments'.
Call Today To Book Pat, or Pat and Donna: (218) 349-7908 OR Email Us
Return to a time when the lyric and melody were the essence of a song as you take this entertaining and nostalgic musical journey with Pat Surface.
Reminisce to old favorites that will bring back memories of bell bottoms, Woodstock, and when gas was 28 cents a gallon! Join Pat as he revisits these timeless songs...and groove to them again. Enjoy the music of: John Denver, Gordon Lightfoot, Dan Fogelberg, The Beatles, Bob Dylan, Jim Croce, Harry Chapin, Leonard Cohen, James Taylor, Simon & Garfunkel, The Eagles, America, (and more). These are our classics – lyrics and melodies that are imbedded in our DNA…songs we know so well we are compelled to sing-a-long to them.
A Pat Surface show is a memorable, entertaining, and nostalgic journey back in time to the popular, classic songs of the 60s and 70s (and reaching back into the 50s). But, it is also a surprising and interactive performance event that includes sing-a-longs, stories, humor...and segments like "Name That Tune" with prizes.
Our company, Spiritwood Music, is a full-service music company. We offer great musical diversity, and we can accommodate any of your music needs. We have sound systems for any situation (like the Bose Column for smaller areas and full-blown speaker system for larger venues). We have different LED lighting systems (4 of them) and even a smoke machine!. We specialize in providing music for the following (and more):
Corporate events

. Pat can perform mellow acoustic classics for a reception or dinner hour, and move into more up-tempo music with his Grammy Award-winning band on tracks for a social or dance party hour. Pat has been recording and touring with these amazing musicians for many years. When he plays to tracks, they are tracks that he as recorded and produced himself with his band, not generic downloaded tracks off the internet. Pat will fit into many of the different needs of your corporation's event. We also offer our Tribute Shows for corporate events (see below).
Country Clubs. Pat performs at Country Clubs around Florida. He comes highly recommended by these clubs. Pat has regular country club engagements where they each book him each month for the entire season. These clubs include: The Glades, Esplanade, Bonita Bay, Miromar, Harbour Ridge, Venice Golf and Country Club, Venice Yacht Club, Plantation Golf and Country Club, Verandah, Pelican Sound , Mediterra, The Colony, The Bay Club, The Venetian River Club, Glen Eagle, and more. Pat performs in either in the fine dining areas or in their more casual areas like fire pit seating, etc. Pat not only performs mellow acoustic classics for the dinner hour, but he can move into dance music, again with his Grammy Award-winning band on tracks. Pat has developed a huge following at the clubs he plays at. People appreciate that they can only enjoy his music at their club - as Pat does not play at bars and restaurants around town. (See Comments below.)
Pat and Donna's dynamic Tribute/Variety Show - American Top 40 - The Hits of the 60s & 70s - with iconic songs punctuated with back-stories that blast you to the past, Donna's compelling Performance Art In Sign Language (see Notes below), amazing videos, and other fun surprises. (Also check out our Woodstock Tribute Show.)
Dinner and a show? Many venues organize a dinner gathering followed by our Tribute/Variety Show (above). We can add music videos (link below under Notes).
Let's Dance! - Parties, Dance Music, & DJ - Are you planning a party, wedding, dance night, or reunion? We can customize a music experience that blends the right sounds and creates the perfect atmosphere for your special gathering. We produce celebrations that are fun and unique to you. We bring dynamic LED lights that create a party atmosphere, and a state of the art sound system that includes a cordless mic for roaming fun. More info

here

. (See Comments below.)
Private Parties and House Concerts - We love performing at private gatherings. We do many of these!
Pat and Donna's Church Concerts - as well as music for worship services - that include their testimony. More information here.
Pat is a special entertainer - he puts on a show and is not itinerant. People love him, his voice, his 'sizzling' guitar-playing, and the great songs he sings - songs they know and miss hearing. Pat is a great musician, and people find it refreshing that his music is what they frequently call 'real not canned' (see Comments below).
From a solo performance, to a vivid, dynamic, nostalgic show - you can book an experience that has audiences laughing, crying, and exclaiming..."Best show we've ever seen!" We can put together a show for any budget or need, and add Grammy Award-winning musicians from our band if you would like a larger ensemble. Just give us a call - 218-349-7908 with your wish list and budget.
Pat is also available for house concerts and private parties (see Comments below).
Notes:
Multimedia presentations available featuring our compelling music videos.
Call us about our corporate presentations and performances - 218-349-7908
Our sound and lighting systems are avaiable on request.
Performance Art In Sign Language by Donna Surface available.
Our Media Kit offers high resolution photos and promotional material for venue use.
---
Comments
Thanks for keeping this music alive, Pat! Keep on...
Pete Seeger
---
To Fellow Country Club Managers ~
It is with ease that I write about Pat Surface...as he is such a pleasure to work with. Pat performs at festivals up and down both coasts of Florida. It was at one of these festivals that I heard him, and knew he would be a good match for country club entertaining. He is always professional and well-prepared. His incredible adaptability ensures his music is always enjoyable and never overwhelming. Our members love him. We look forward to continuing our relationship with him in the future.
~ Leon Crimmins - General Manager/COO, Harbour Ridge Yacht and Country Club
---
Pat - thank you for entertaining our clients again this year for our annual 'Client Appreciation' event. Everyone wants you back again next year. Your show is a blast to the past - and the energy and enthusiasm generated from that is hard to put in words. So interactive - everyone loves using your cordless mic - getting their 'love beads' for the correct answer to 'Name That Tune' - the iconic music with sing-a-longs - all very special.
West Coast Retirement Group
---
Pat and Donna - I must tell you of the reaction I got, about your performance, from the fifty guests at our party at the club this past weekend. I can't recall a party where everyone went on and on about how much fun they had. I must have gotten an e-mail from every couple, all expressing the same thoughts. The sing alongs, the 'Name That Tune' game (with our love beads prizes), and the fantastic music (with your incredible Boundary Water Boys band tracks!) that had us dancing - all contributed to making it so special. Our sincerest thanks...
~ John Marnocha, MD - Bonita Bay
---
Dear Pat
We were honored that you shared your beautiful voice with us and our guests! You are such a talent. Everyone enjoyed your music so very much.
You are also a kind, thoughtful person. You parents did it all "right" when they raised you!
Thank you for making our party so classy .....everyone loved you!
~ Cherry and Dick - Naples, Fl
---
Pat Surface was a huge hit in Detroit Lakes! Our audience loved hearing their favorite songs from the '60s and '70s. Pat Surface's voice is rich and beautiful, and his entire show is woven with great songs and fun doses of humor to make for a wonderful musical journey.
~ Amy Stoller Stearns - Executive Director, Historic Holmes Theatre
---
PATH has engaged Pat Surface as our key-note presenter and performer for our conferences. If you are looking for the perfect way to enhance your corporate event or spend an evening, you will find it in Pat Surface's unique way of entertainment. Be ready to sit back and relax and take in Pat's story, woven with his music of the 60's and 70's, and a great sense of humor. Now add Donna's Surface's simply beautiful way of signing to Pat's music and rapport with her audience. You now have the recipe for a truly memorable event or evening. Try it. I guarantee you will be hooked!
~ Elizabeth (Liz) Melting - Executive Secretary, PATH Administrative Services - Families Making A Difference
---
Pat and Donna did an awesome job here at Cloverleaf. Everyone loved it - we heard 'best show of the season' repeatedly. Unique and refreshing. And best of all - Pat's is REAL music - that HE is peforming. Not canned back-up like we have seen and heard so often. Love it.
~ Cloverleaf Farms - Booksville, FL
---
Lucius Woods Performing Arts Center has twice engaged Pat and Donna Surface, who delivered a wonderful nostalgic 60s-70s show with the memorable music of artists such as Jim Croce, John Denver and Gordon Lightfoot. Pat's fluent vocals resonates with audiences! Donna is mesmerizing. Working with these talented performers is a joy.
~ Pat Pluntz - Lucius Woods Performing Arts Center
---
One of our members originally heard Pat sing at an art festival in Naples, Fl. His voice was so outstanding and he was so impressed he bought some CDs and booked him for a private party at our Fireside Room at the Bonita Bay Country Club. The reaction of the guests was to rave to club management about this talented man and to strongly urge us to hire him for performances at the club.This has transpired and his continued performances here have resulted in his being booked for the concert series here at Bonita Bay. Along with this, members have found him to be the perfect entertainment for private parties and house concerts.
~ Bonita Bay Country Club, Bonita Springs, FL
---
We bought two of your cd's yesterday in Venice and I just wanted you to know about the absolute joy and serenity you've brought to the several generations in our home. Your music is beautiful, tranquil, lovely. Thank you. So glad we found you!
~ Judy and Joanna (mother and daughter)
---
Pat and Donna's show Remember When is a unique, entertaining, refreshing and interactive event. Our members loved it and we have booked them again. A perfect evening's entertainment for residents and members of any community and club. Book them.
~ Bo White - GM, Charlotte Harbor Yacht Club
---
When our committee saw Pat and Donna at a showcase, we all gave them 10s and booked them to perform at our community. Their show was wonderful. Our residents said it was the best show we've brought to them. Funny, fun, great familiar music - lots of sing-a-longs. And Donna's contribution was unique and very touching and entertaining. We want to bring them back (and it is our policy to never do that - but our residents have spoken).
~ Lake Region Village - Haines City, FL
---
Pat and Donna's show is like nothing else we have ever booked in our community. It is a SHOW with our favorite music and humor and stories that took us back. Pat's singing is amazing, and Donna's signing is riveting. And together they are a funny and relatable married couple who we all got to know and love.
~ Village Green - Vero Beach, FL
---
It was our pleasure and a privilege to meet you both. We loved the show. We feel that having folks like you touch our lives in such a positive way, is certainly a blessing. We are really looking forward to your return engagement.
~ Venice Isles - Venice, FL
---
Please enjoy this short, entertaining video, and thank you for watching!