Presenting:
Pat and Donna Surface's Live Virtual Multi-Media Shows, Social DisDancing (virtual dance parties), virtual house concerts, virtual happy hours, and other virtual events through Zoom and other platforms. All of our performances have dynamic videos behind us (via a giant green screen in our studio) that create a unique and entertaining visual.
Jukebox Time Machine Virtual Multi-Media Tribute Show
Journey back in time with this musical that celebrates the jukebox hits through the decades - a multi-media tribute to the timeless artists and songs that topped the charts - augmented by entertaining videos. Watch a Promo Video here.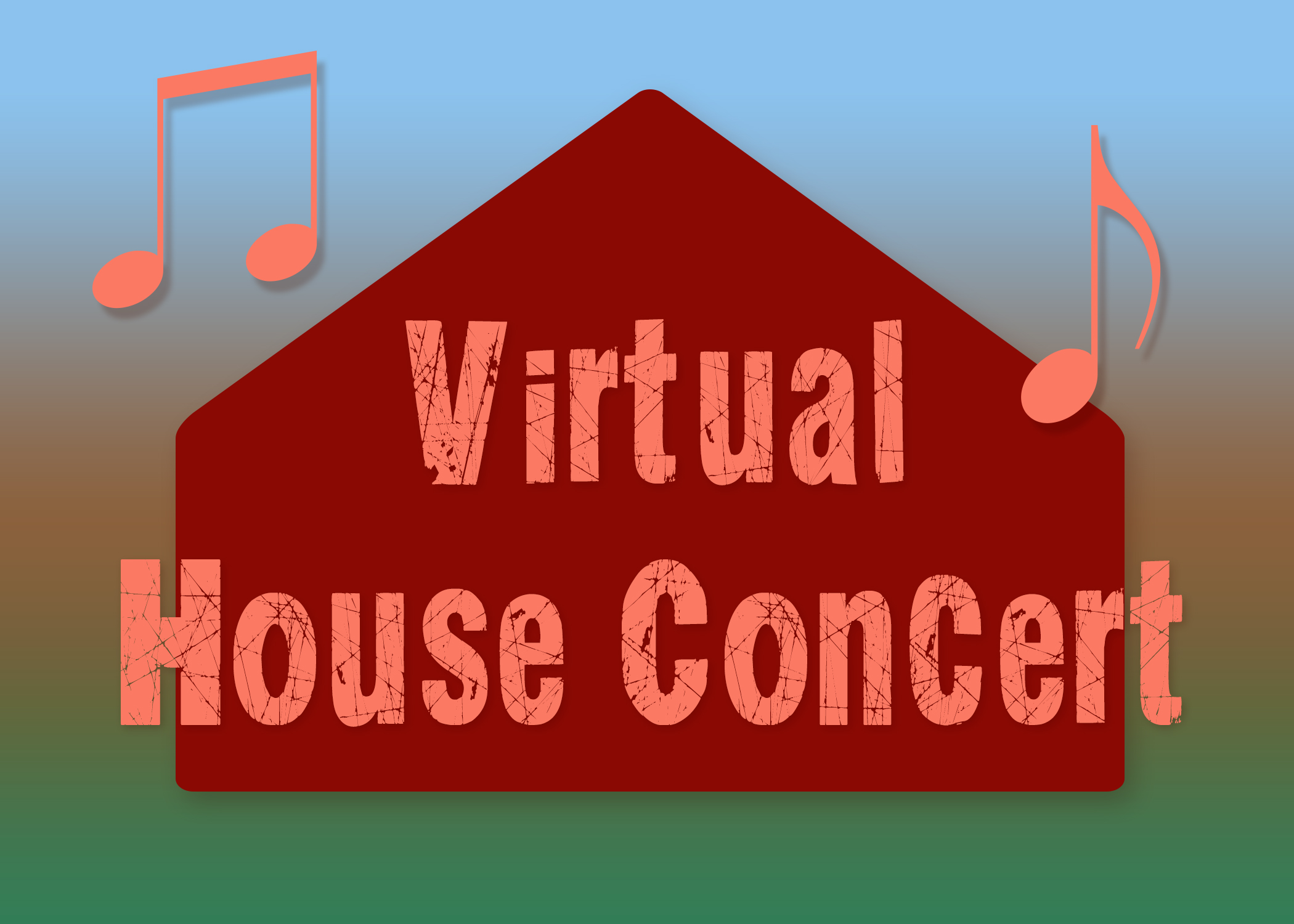 A virtual event is a perfect way to have friends and family from around the country (and the world) attend your special celebration! Your guests will enjoy classic hits performed by Pat and Donna - backed up by their band on tracks produced and recorded by Pat (meet the band below) - with Jukebox Time Machine fun videos (you see a sample of what you will have at your show in the Jukebox Time Machine Video above).
Add a unique touch with a personalized video (info below).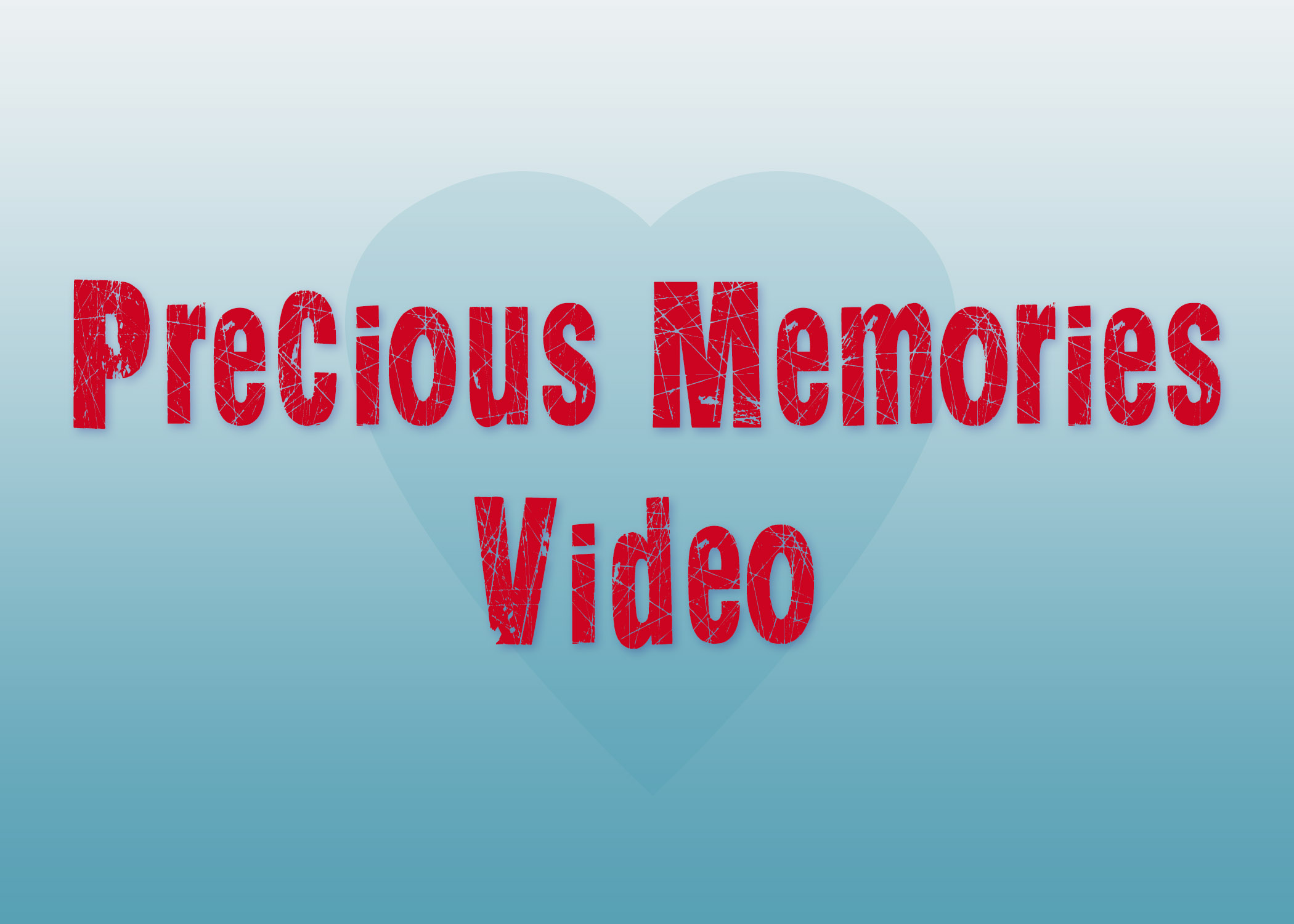 PRECIOUS MEMORIES VIDEO: A significant and much-loved component of our virtual events is the custom video journey built by us using treasured photos sent by you, underscored by a song from our catalog chosen by you. We even take your old photos and restore them in Photoshop. Your video becomes part of your show, and a HD mp4 video will be sent to you to view forever. A video preview of this service is here.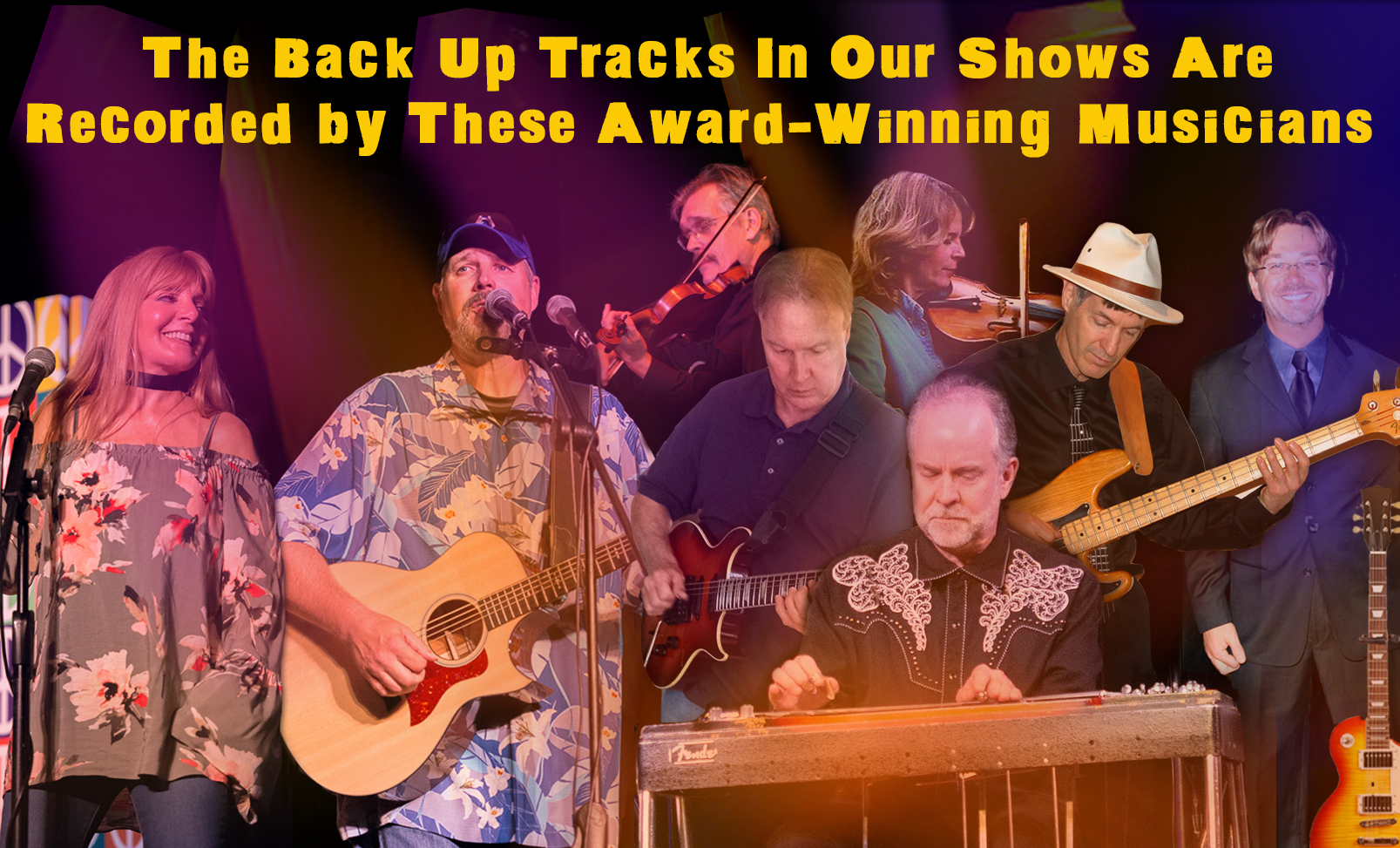 MEET THE BAND!
Introducing our band, American Pie. The back up tracks in our shows are recorded by these award-winning musicians. Meet them here.
SOCIAL DISDANCING - VIRTUAL DANCE PARTIES! CHECK OUT THE PROMO VIDEO HERE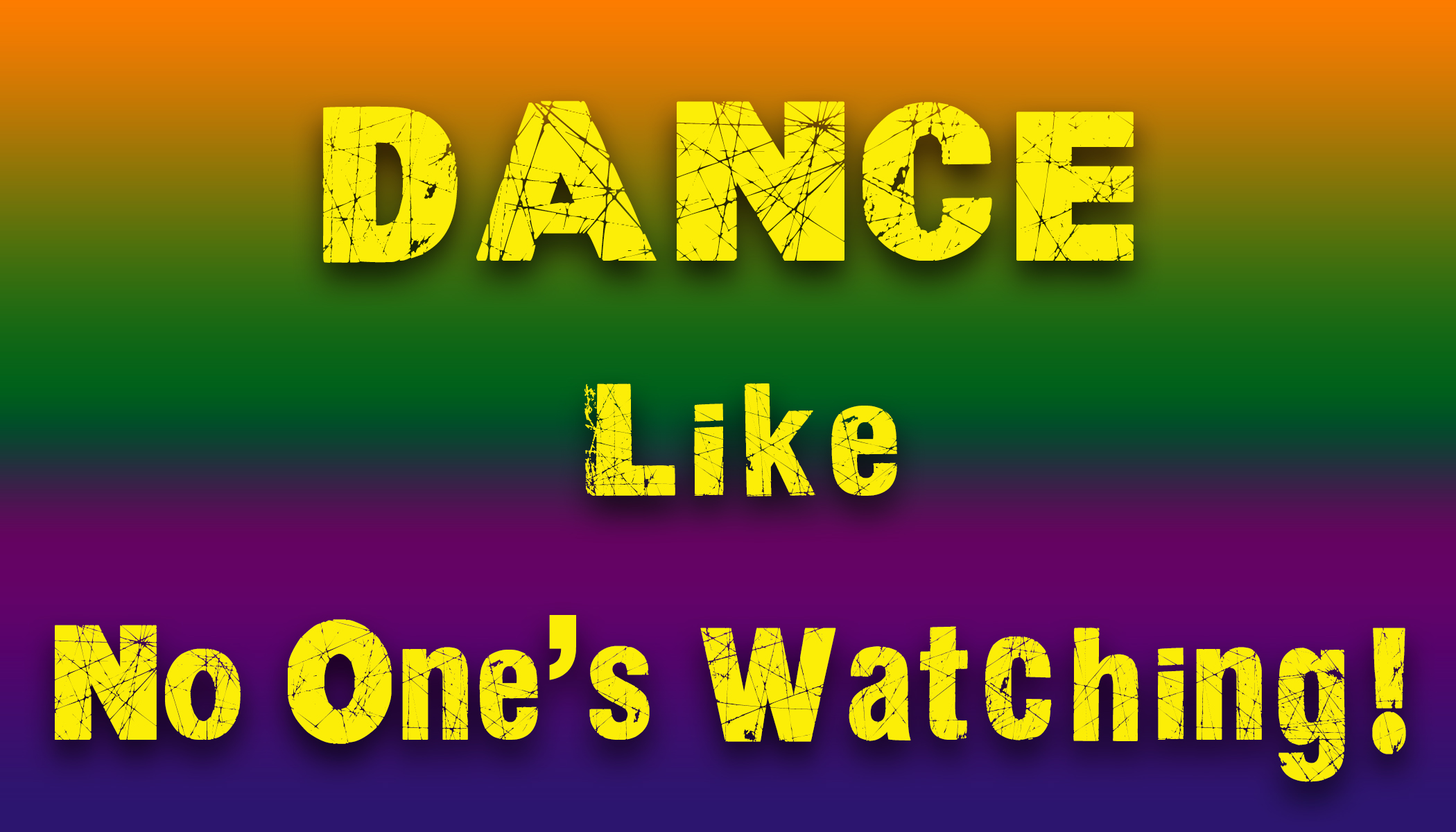 From classic hits, to line dances, country music to current favorites - we will build a playlist just for you!
And our virtual dance parties are multi-media events - just like our virtual shows! Our songs have dynamic videos that will be in your dance party via our giant green screen!
Please read some great comments below...
Join us for one of our scheduled shows, or call to schedule your own virtual event with us...
Donna - 218-349-7908 This email address is being protected from spambots. You need JavaScript enabled to view it.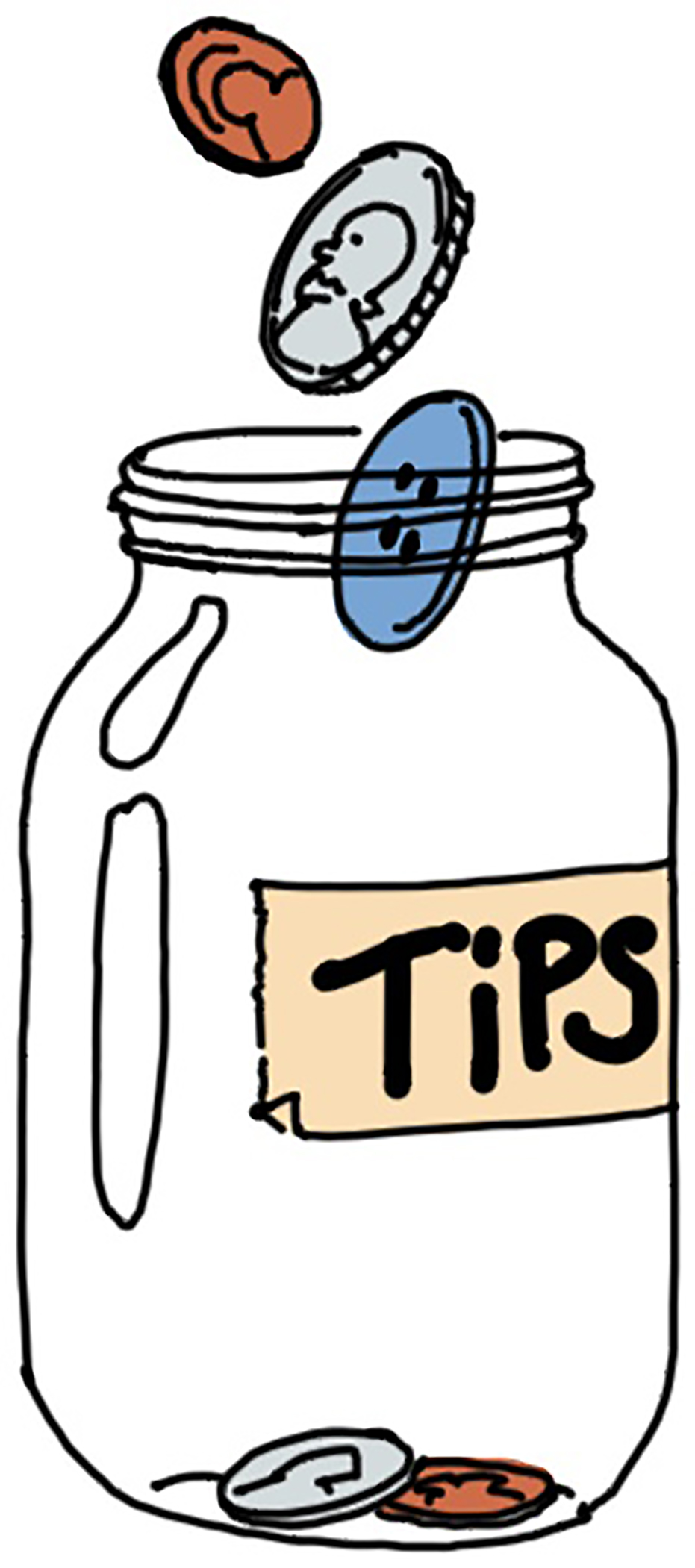 You can leave a tip here. (You don't have to use PayPal you can choose 'Donate With a CC') Thank you!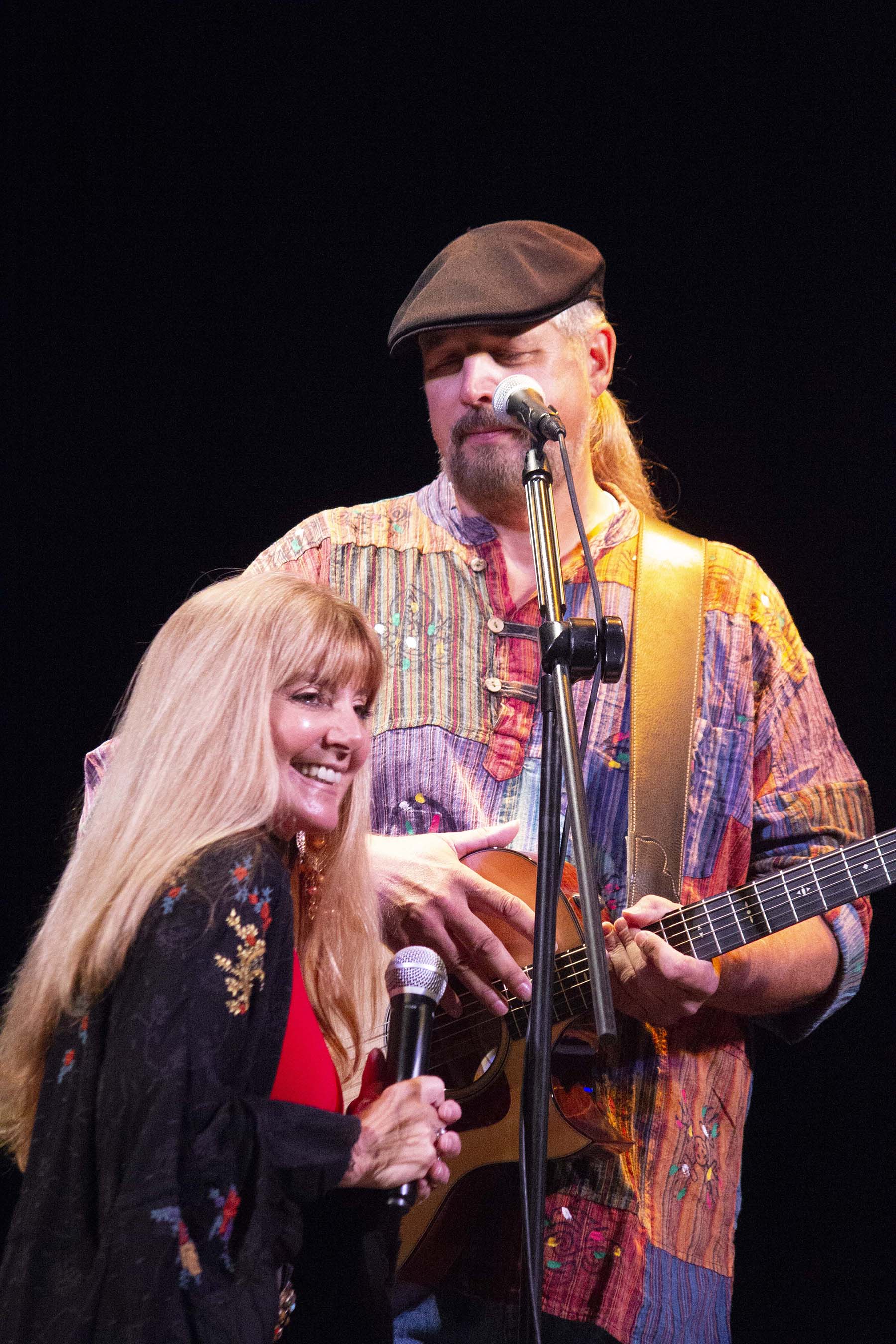 Comments:
The Venice Golf and Country Club was treated to a fun-filled night in April when we hosted a virtual concert with Pat and Donna Surface via Zoom. Our beaches might have been closed, but that didn't stop them from bringing us an upbeat coastal vibe with their clever virtual background. The music quality was superb, and we felt like they were right there in the room with us. Our members were thrilled to sing and dance along in their living rooms! What a treat to have such talented, energetic and all-around wonderful performers give us a one-of-a-kind performance. Thank you!
It was so much fun! We booked them again for another Live Virtual Show on June 6th!
Kate Ferguson, The Venice Golf and Country Club
Pat and Donna did it again! Our second virtual show with them was a great success. The vivid, changing backgrounds as Pat and Donna performed was reminiscent of when we had them last perform live at the Club with their multi-media tribute show. It made it all the more realistic and the sound was fantastic. They have really gone above and beyond in this time of COVID to bring a dynamic show to our members through their computers! Thanks again guys!
Kelly Grabowsky, The Venice Golf and Country Club
---
Once again, Pat and Donna delighted our members with their usual combination of contagious high energy and incredible musical talent. Their video backgrounds, which changed with each song, were a surprise and a delight to all, further enhancing an already fantastic show. Thank you, Pat and Donna, for another wonderful evening!
Kate Ferguson, The Venice Golf and Country Club
---
John and Cindy Cantrell's Virtual 65th Anniversaryt Party August 22nd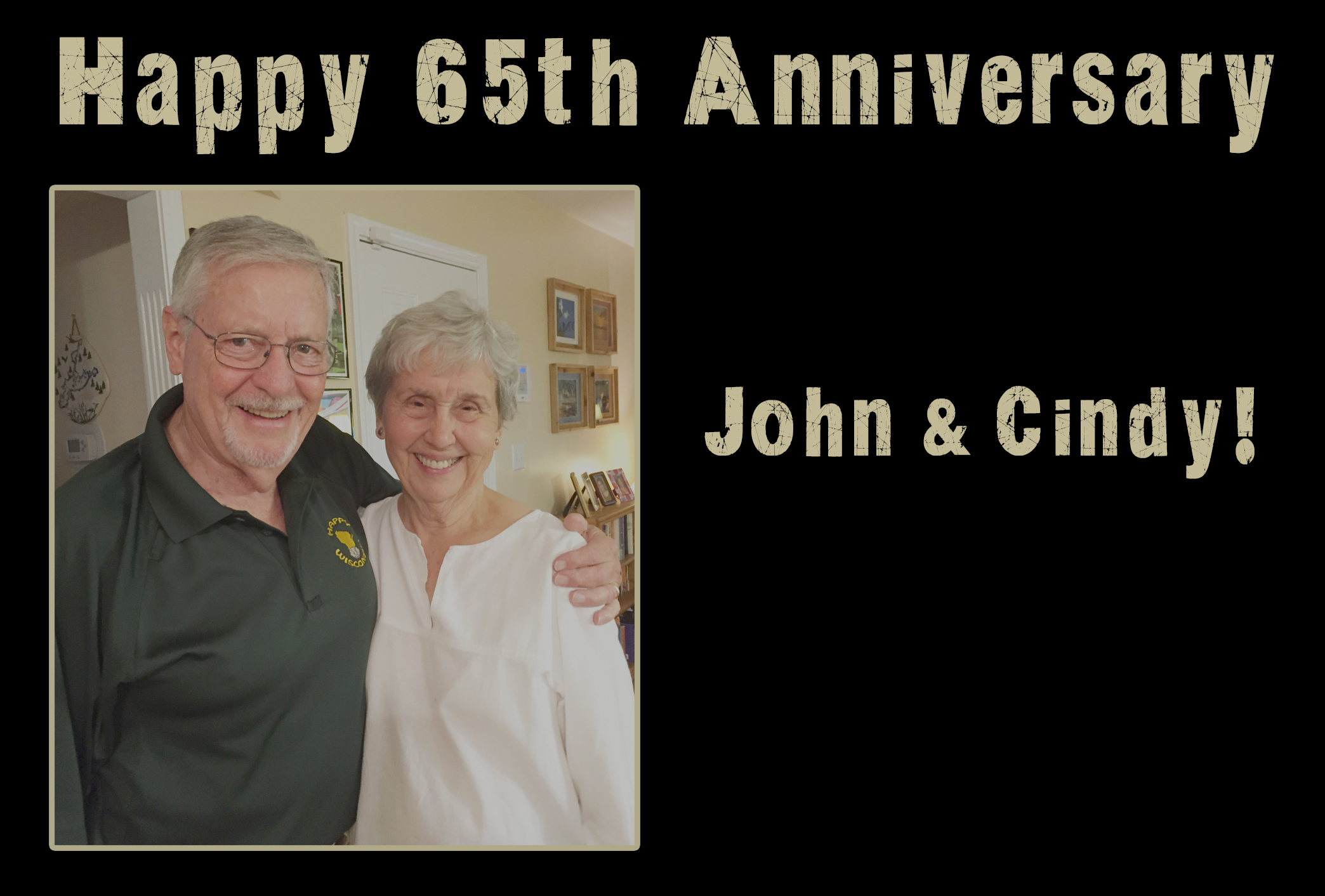 Dear Pat and Donna,
Wow, what a show! We loved it. Our guests loved it. What a way to have friends and family from all over the country, (and even internationally) attend our celebration! We couldn't have had a better 65th anniversary party. Your music was beautiful and fun, and the video you built using our family photos was delightful. The copies you have sent to us and to our sons and daughter will be treasured. The whole program radiated with your personality and sparkle. A million thanks to you both. If we're blessed to celebrate a 70th we'll do it all again!
We have watched the video many times and it is magnificent. The resolution is perfect and is impaired only occasionally by the tears that seem to come from somewhere. And Pat, your vocal is just plain beautiful. It captures so many memories that it touches the heart. Thank you both so much.
If you ever need a reference for someone considering engaging you for a show like ours, we would be delighted to provide one for you. Don't hesitate to ask us.
---
Tom & Carrie's Virtual House Concert May 9th:
What a treat it was to hear and see your virtual concert on Saturday. Tom and Carrie gave us all a real gift. You two have been such an integral part of our summers for the past 20 plus years; the concert was a joy. For a few minutes I thought you were on the beach. Of course, I knew that really wasn't true when I saw the big black bear behind you! You and your tech team did a great job with backgrounds, sounds, etc. Of course, the singing and the dancing was super.
Thank you!!! John and Cindy Cantrell
---
Christie's Birthday Party
---
SCHEDULED VIRTUAL EVENTS
FREE ALBUM WITH TICKET PURCHASE!
With every ticket purchase you will get a free album download. Email Donna at This email address is being protected from spambots. You need JavaScript enabled to view it. with your selection and you will get the entire album ($9.99 value) sent to you via We-Transfer.
Purchase Your Tickets:
(When you buy a ticket you will be emailed a link to the show you choose, along with the ID and password info to enter)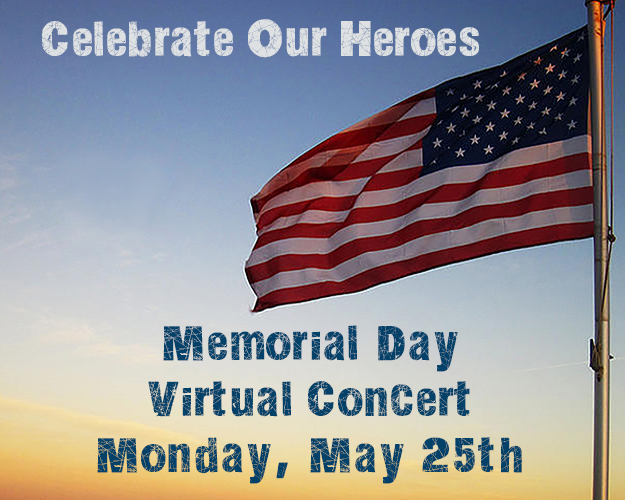 Thank you to all who attended our Memorial Day Virtual Concert on May 25th! It was a great success. We sold out Zoom!!!

Thank you to all who attended our Virtual Jukebox Time Machine Show at the Venice Golf & Country Club on June 6th!
It was great to return and perform for you again.
We will let you know when we schedule another event with ticket sales.
We appreciate your support!
When you click on the below link you do not have to log in to PayPal. Select 'Pay with Debit or Credit Card' below the PayPal Log In button.