Feelin' Alright! is an entertaining multi-media musical variety show that pays tribute to Woodstock 1969 - a historic event that defined a culture but could never be duplicated. With the songs we love from Woodstock and riveting back stories that take you behind the scenes, this unique show will blast you back to the past. Includes humor, compelling video, and a Woodstock Trivia segment with prizes. Fun, interactive, and unforgettable. Performed by the award-winning band, Pat & Donna Surface and American Pie.
Book Pat and Donna as a duo with their fabulous band on tracks, or add musicians where budgets allow.
Read a magazine article here. Read about Donna here. Read about Pat here.
There's a short, groovy video below. ANNOUNCING A NEW SHOW FOR 2019/2020 - JUKEBOX TIME MACHINE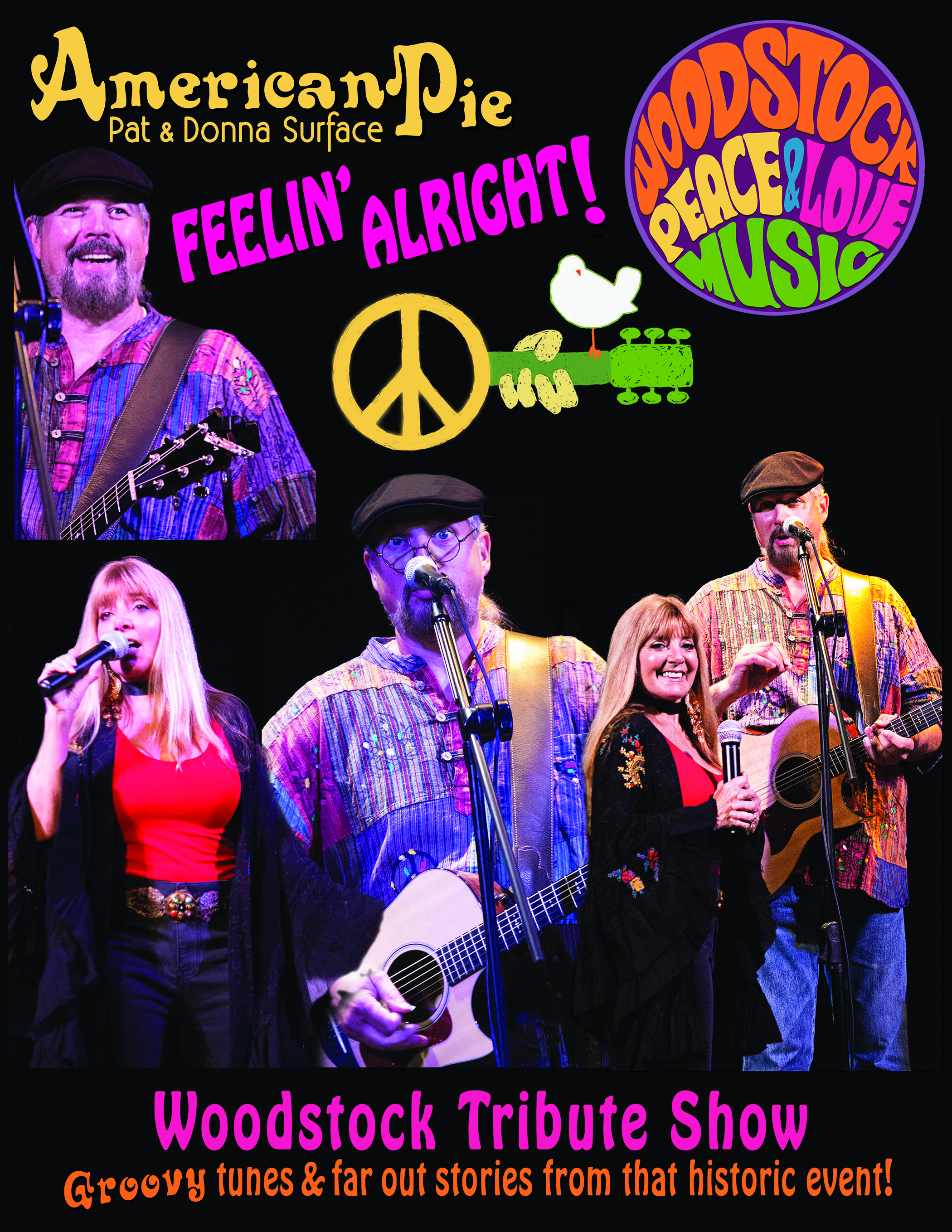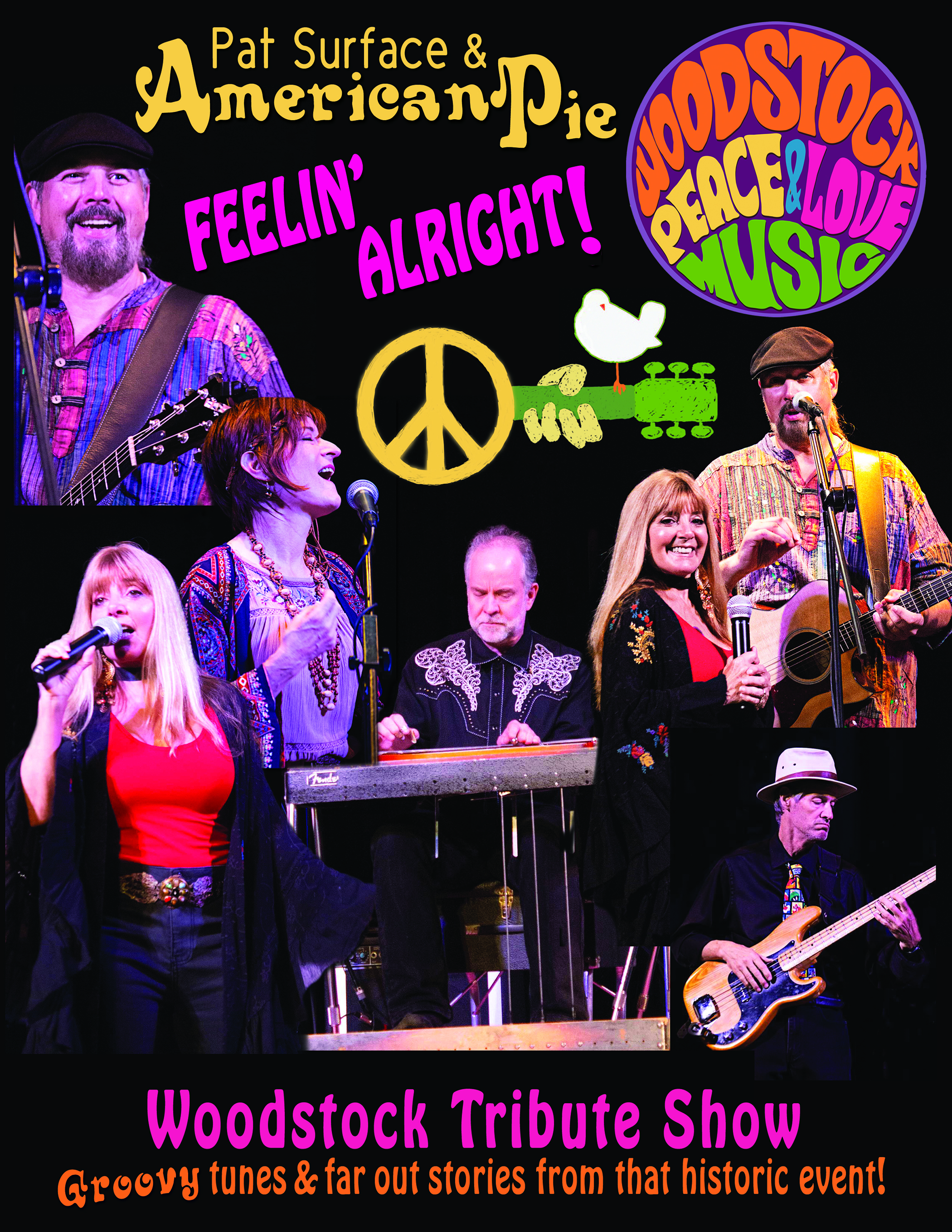 Our Stage Setup with our Screen