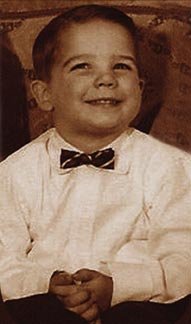 Born in St. Paul, MN, Pat was abandoned to the foster care system. At 2 he was adopted into a family with a music legacy that dates back to William Boyd (Hopalong Cassidy - The Singing Cowboy) - the LaPlants, and brought to Grand Rapids, MN.
Pat grew to 6'8" tall and became an All-Star basketball player and college coach.
Then music called.......
Pat became a full-time touring artist in 1987, showcasing nationally for NACA (National Association For Campus Activities) and performing at colleges around the country. He pioneered Family Programming on college and university campuses, and has worked with several Community Education organizations on early childhood/family programming. Pat and his wife, Donna, were also key-note presenters and performers at the National Marriage Encounter Conference at St. John's University.
Now the owner of the international, award-winning record label based in Ely, MN - Spiritwood Music of The Boundary Waters, Pat sings and plays his hand-built LaPlant guitars - reaching millions with his solo performances, and with his award-winning band - the Boundary Water Boys. Pat has produced and recorded with Grammy Award-winning artists, and has won a Telly Award for his DVD of The Boundary Waters, Spirit Of The Wilderness.
In his stage performances Pat is joined by Donna - a 'Performance Artist in Sign Language,' They perform at theaters, festivals, private communities, country clubs, and churches. Together, Pat and Donna have written a hit show, American Top 40, based on the songs of the 60's and 70's, and benefitting their non-profit organization - The Spiritwood 'Forget Me Not' Foundation which battles Alzheimer's Disease. They also wrote a show celebrating Woodstock 1969 - Feelin Alright!
Pat is a key-note presenter and performer for several organizations, including PATH - a non-profit child and family services agency working with foster and adoptive families.
Pat and Donna are blessed to share beautiful spots on a lake in Ely, MN and near the Gulf in South Venice, FL with their son, Trevor.