Back by popular demand, American Pie returns to transport audiences to another musical era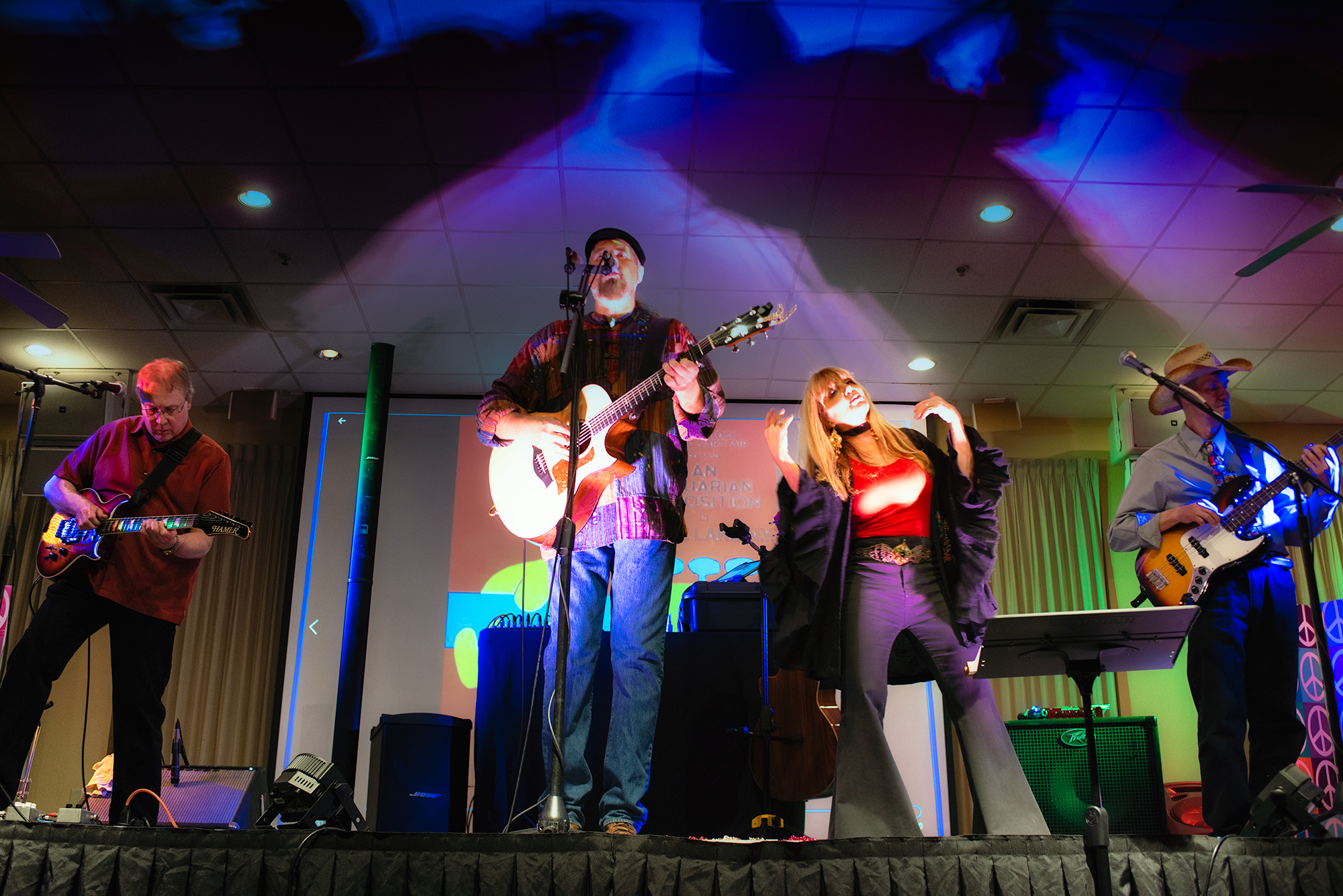 BY BOB MASSEY This email address is being protected from spambots. You need JavaScript enabled to view it.
"This is a show that could go on for 10 hours," said Donna Surface of her new musical revue, "Jukebox Time Machine – The Musical." " The hardest part about putting this show together is deciding what not to put in it."
Ms. Surface — along with her husband, guitarist/ vocalist and band leader Pat Surface, lead guitar Bill Marsh and bass player Darrol "Butch" Schmidt — is a singer and storyteller for American Pie. The band made a splash last year with "Feelin' Alright!", a Woodstock tribute show with a unique twist: Ms. Surface was on the front lines of the event as the then-assistant of producer Michael Lang. This gave her a front seat — and behind-the-scenes stories to tell — about her experiences helping to organize the iconic music festival and meeting some of the legendary performers who elevated the event to mythic status.
But her adventures the music business didn't end there. Much of what happened afterward plays into the narrative of "Jukebox Time Machine," as Ms. Surface uses personal anecdotes to punctuate a stream of pop hits and artist tributes.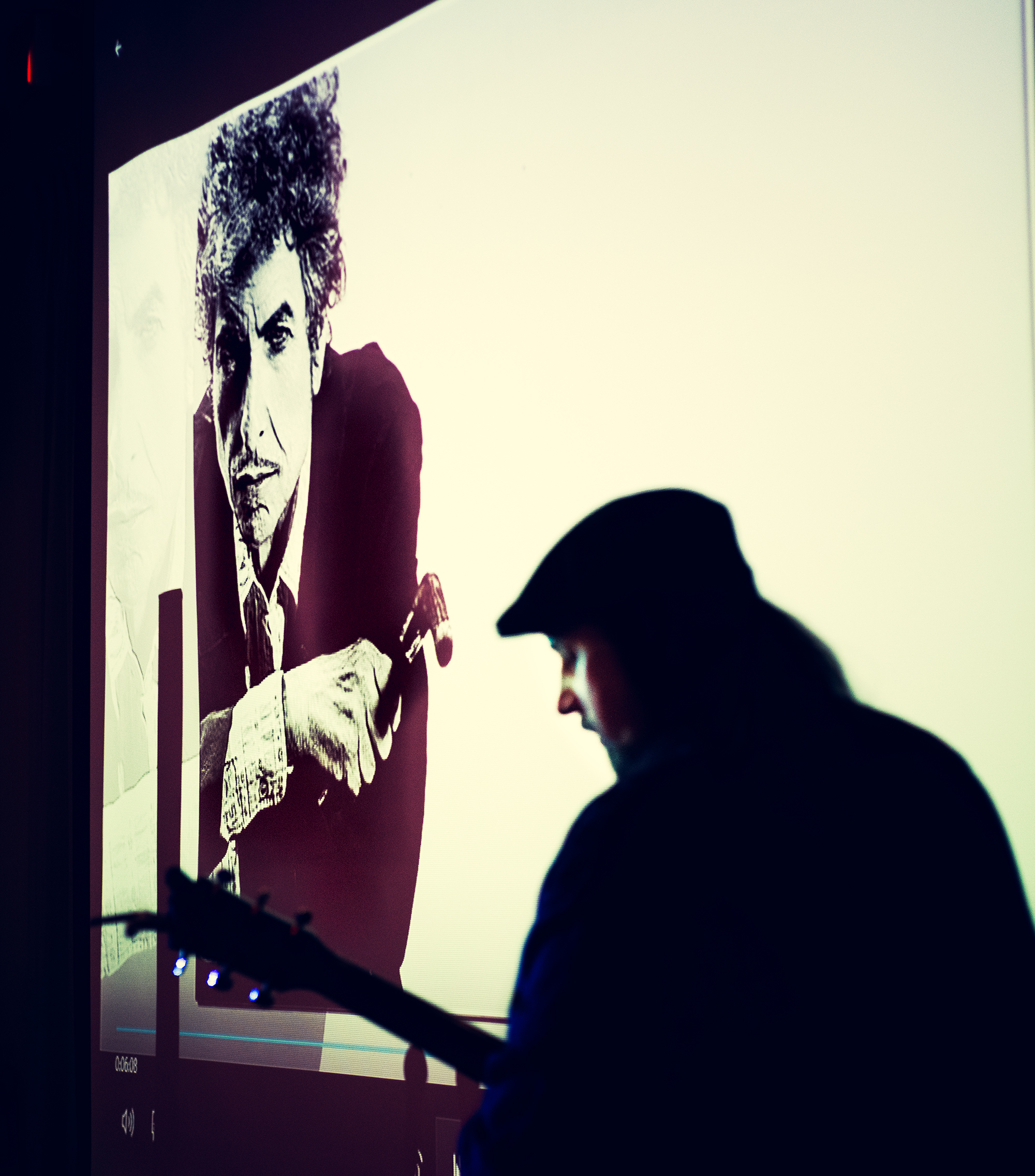 Although the show is making its premiere on Saturday, Jan. 18, at the Punta Gorda Isles Civic Center, the response from other venues in expectation of the show prompted the Surfaces to trademark the name, Ms. Surface said.
"This show I'm very excited about," she said. "The Woodstock tribute was fun and I loved doing it, but you were kind of locked into that one event and that one style of music and that one era. Jukebox Time Machine is a show I've been writing that spans decades. There's something for everybody, and it's really dynamic."
In some ways, it picks up where Ms. Surface's Woodstock experiences ended, but it goes even beyond that.
"I went on to experience so many other incredible things in Manhattan as the '60s moved into the '70s," she said. "I wrote it from that perspective. But some of the songs pre-date '60s show because we're talking about the No. 1 jukebox hits through the decades."
American Pie aims to take audiences to a musical period before technology reigned supreme, and vinyl was king.
As with "Feelin' Alright," "Jukebox Time Machine" is a multimedia presentation. Ms. Surface said she has assembled a plethora of images that will instantly transport those who lived through the era to a time that will never come again. Some of those images include full-sized jukeboxes as well as the minis frequently found at the end of diner booths.
"For me, there was the jukebox in our town bar that everybody hung out in," she recalled. "People actually danced to the jukebox."
Ms. Surface emphasizes that "Jukebox Time Machine" is a tribute show — but not to a single time, artist or genre of music, but a celebration of "the timeless, iconic artists through the decades."
"I went from working with Michael Lang to working with Kasenetz and Katz, the guys that started 'bubble gum' music, which was more of a manufactured sound," she said. "Even though you associate some of this music with groups — the 1910 Fruitgum Company and Ohio Express — this music was really generated and recorded by studio musicians. Then they made these groups. The Archies was a cartoon, but their song 'Sugar Sugar' was the No. 1 song in 1969. Can you imagine?"
After having lived through the transformative experience of Woodstock, Ms. Surface came to hate the subgenre of bubble gum pop. She moved on to Arista Records, a new label that had just been formed by Clive Davis in 1974. It was a transitional period in American music, and Arista found itself on the cutting edge.
"It was a monster hit-making entity — (signing) everybody from Johnny Cash to The Monkees to Barry Manilow and Aretha Franklin," Ms. Surface said. "The list is endless."
From there, Ms. Surface moved on to Max's Kansas City, a famous New York City nightclub that launched the career of the likes of Bruce Springsteen, Aerosmith and Hall and Oates.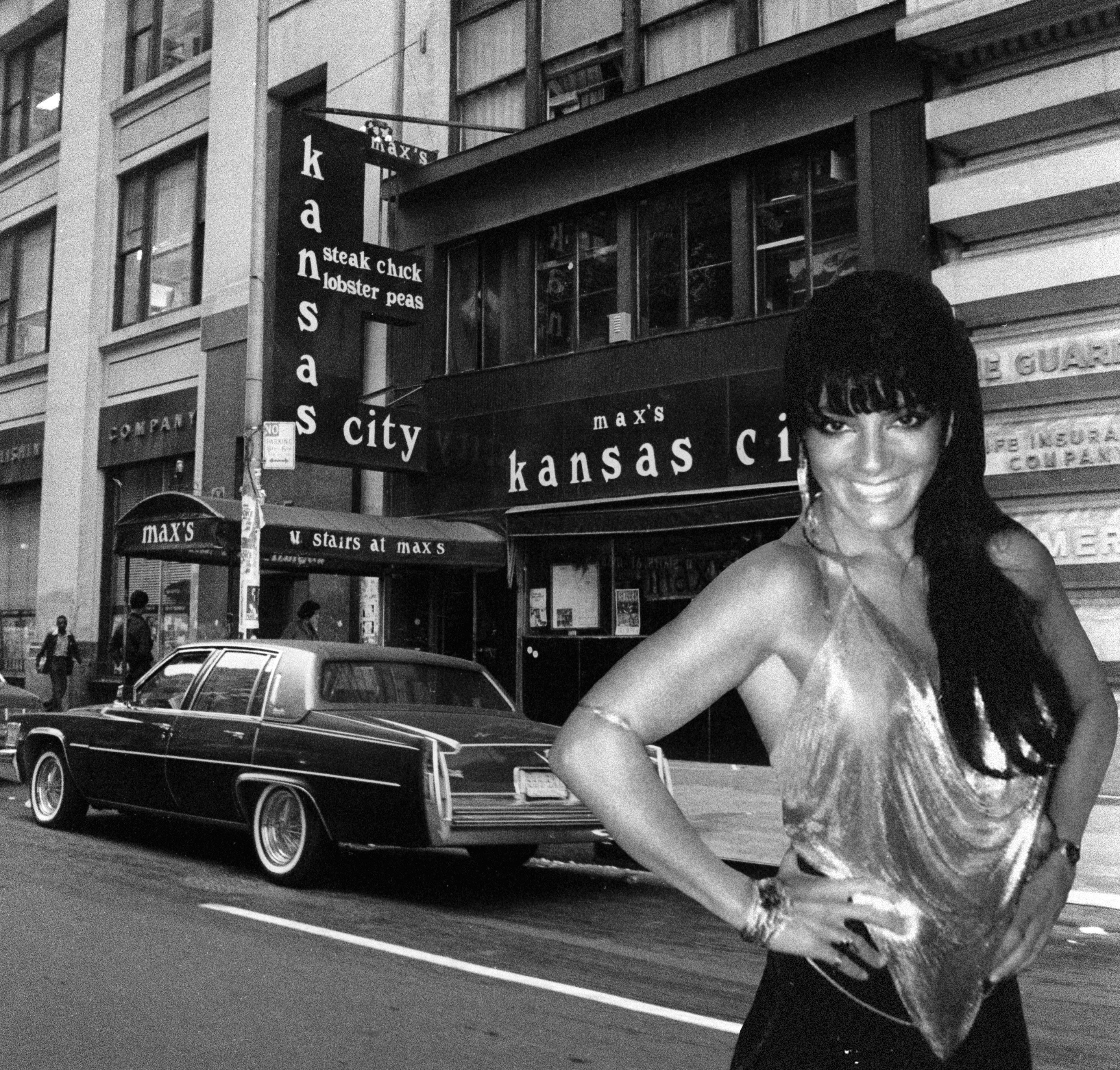 "I actually partied with Bruce Springsteen and Hall and Oates," she said. "I've got this whole story that I tell about that era in the New York City music scene."
Ms. Surface also recounts her time working at Electric Lady Studio in Greenwich Village, which was owned by Jimi Hendrix.
"He only spent 10 weeks recording there before he died," she said. "So many artists recorded there — Bob Dylan, Chuck Berry, Santana, John Lennon. It was an incredible time. My biggest memory is that they had a whole building, practically, for all the reel-to-reels."
In creating a show about the hits, Ms. Surface has not forgotten the hit makers. There are tributes to some of these giants throughout "Jukebox Time Machine." She already anticipates audiences members asking her why she chose to honor one artist but not another. But the show was crafted to be modular — artist tributes can be replaced as the show tours.
But the show is decidedly not just about the music, or even the artists.
Ms. Surface admits she is not a fan of the technological turns the music industry has made since her tenure there in decades past. Her Christmas gift last year to her husband was a turntable so they could listen to vinyl record albums.
"As the hits were rolling in during the day — when we had the power of the music industry in our hands, and vinyl records were being sold — people were able to get their hands on the music. Today, the music is all in the air, and I hate it.
"The sound with everything now is compressed. We've gone from vinyl to CDs, then downloads, which is a compressed sound, to streaming. Everybody's streaming now. So I wrote this show because I'm remembering back in the day, and longing for that time again when music was moving, when people reveled in it and gathered to hear it and dance to it. It was such a different time. People are nostalgic for that time.
I try, in this show, to take people back to when music was music, and how it was delivered and how we listened to it."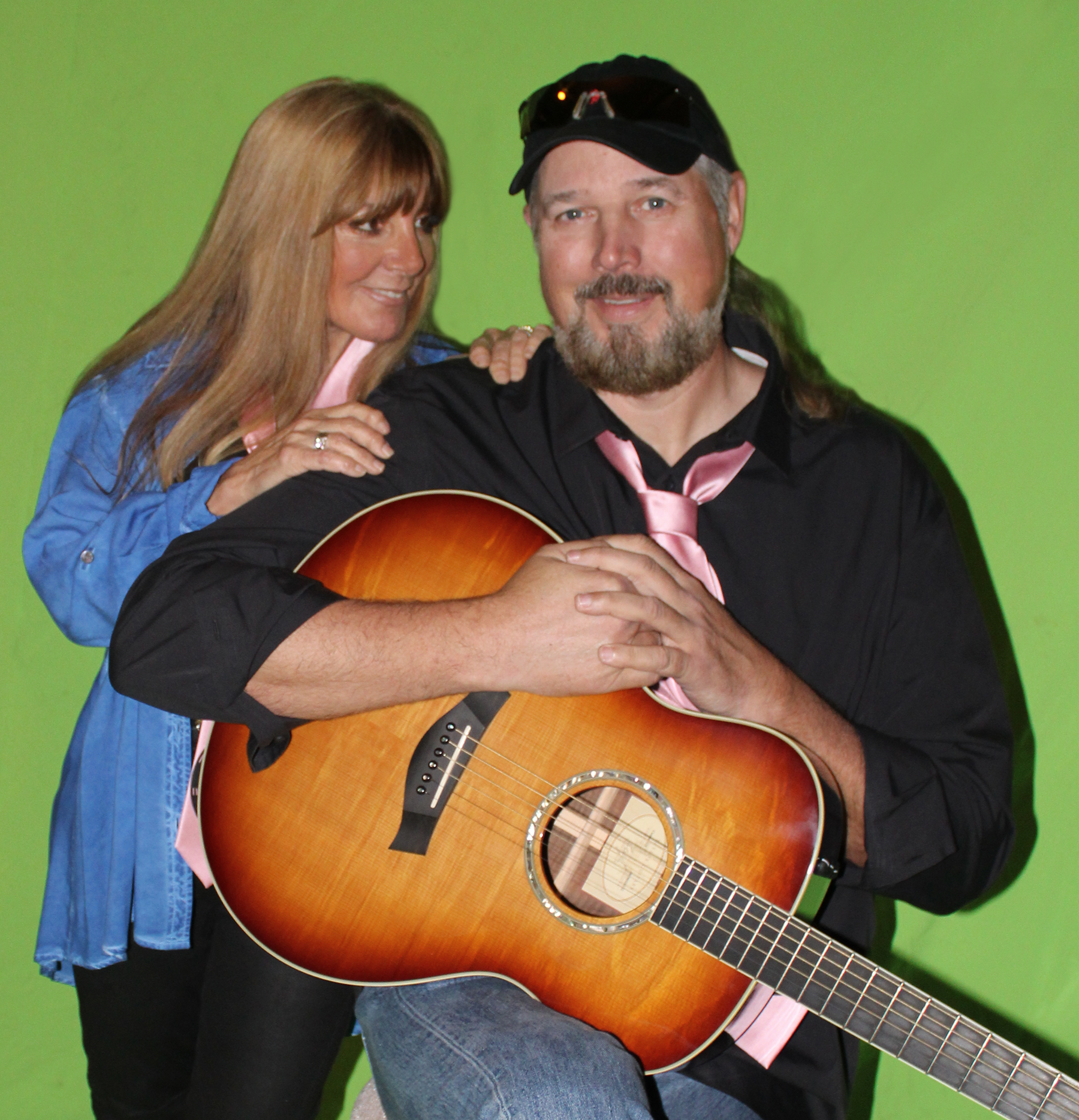 Pat and Donna Surface