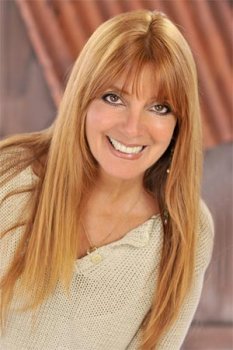 Donna has been performing her entire life. Her first live performance was at 3 years old when she danced on the formidable Brooklyn Academy Of Music stage. She studied acting, voice, and dance in New York City, and became a professional actress appearing on stage, screen, TV, and the very first Diet Coke Commercial! She produced and starred in a NYC Cabaret Act, and wrote and directed comedies for the theatre in NYC. Donna also starred in a popular radio show called Remember When where she vividly navigated the music of the 60s and 70s - weaving iconic songs with back-stories of the times they reflect, and the inspirations that formed the classic and memorable lyrics that we love.
Donna is also a Performance Artist in Sign for the Hearing Impaired. Compelling and moving to watch, an Interpretive Sign Performance is a combination of American Sign Language, dance, acting, and mime. It is a way for the Deaf community to appreciate the music, but it "amplifies" the words for the hearing world as well. "The hearing world experiences communication painted by vowels and consonants, pitch and loudness. That pales in comparison to the vibrant images that jump off the fingers and hands, face, and body of a person signing."
Donna adds another dimension to their variety shows as she brings his words and music to life - so you can "See The Music."
Donna loves interacting with her audiences. Her vibrant personality creates a dynamic, fun atmosphere that makes every event she hosts sizzle.